Your business needs a trustworthy partner

---
Open a current account today!
Current Account From Banks
These are current accounts opened as limited Companies as well as sole proprietors licensed to carry out business activities in Tanzania
No Charges for Internet Banking
Free SMS alert facility
No charges for foreign currency withdraw up to 2000/- USD
No charges withdrawal up to 25Mn for TZS account
No charges for monthly statements
No monthly charges
The minimum opening balance for this account is Tshs. 200,000/- , USD 200/- , GBP 200 or EUR 200 for each current account.
Any company registered and licenced to carry out business activities in Tanzania.
Account opening form to be filled +specimen card.
Two (2) passport size photos of each signatory.
Passport copies for all signatories. (If expatriates then work permit and residence permit copy is required).
NIDA card copies for all the signatories.
TIN certificate copy. (For both company and signatories).
Physical Address proof. (For both company and signatories).
Tax clearance certificate.
Business licence (VALID)
Copy of latest auditors' report and account of company.
Memorundum & articles of association
one (1) Introducer known to the bank
No interest Rate paid to Current accounts.
Charges for not maintaining minimum balance TZS 18,000 pm and USD 15 pm
Account maintenance charges TZS 18000 H / year and USD 18 H / year
Minimum and Maximum Amount
Savings
Minimum amount:
TZS 200,000 for TZS account USD 200 for USD account
Maximum amount:
No limit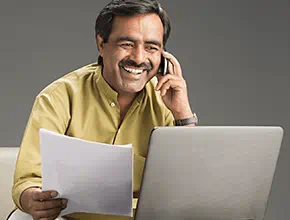 Request Callback
Please fill in these details, so we can call you back and assist you.