Great days are here to stay

---
Explore the benefits of BOB loans
Personal Loan To Individual and Salaried Employees
To cater to the financial needs of employees of reputed organization in Tanzania/other individuals.
For purchase of new consumer goods / to meet personal needs like purchase of cars, two wheelers, computers, furniture, music systems, television, VCR, refrigerator, washing machine, cooking system, air-conditioners, Repair of house and completion of house or any other personal requirement.
Employees of Government undertakings / Government Departments / Public Sector / Corporate / Well established Companies, etc. taxable income exceeding Tsh.3.0 Mn per annum and are working at least for one year in the same organization or other individuals not employed.
The Borrower should have minimum 6 months account relationship with our Bank.
Following criteria to be taken into consideration for arriving at the amount of Loan to the employees:
5 times of Gross annual Income of the borrower.
Deduction not to exceed 60% of monthly income inclusive of Instalment of loan Amount.
Monthly loan instalment should not exceed 30% of income.
In case of other individuals, depending upon the income and security, the loan can be considered.
Visit our nearest Branch for Documentation.
Prime Lending Rate plus 2% to 5% i.e.15% to 18% p.a. or as negotiated rate of interest at the time of sanction of the loan. 10% p.a. in case of Loan in foreign currency.
A penal interest of 2% p.a. over the stipulated rate of interest will be levied for any overdue on account of non-payment of interest / instalments on due dates.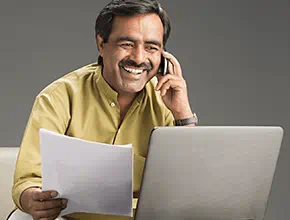 Request Callback
Please fill in these details, so we can call you back and assist you.