Small and powerful, our 'SME Factory'

---
Get your banking requirements met
Loan For Small & Medium Enterprises.
SME means Small and Medium Enterprises engage in formal undertaking with Capital investments ranging from Tzs.5.00Mn upto Tzs.500Mn which is majority owned by Tanzanian Citizen and no of workers employed ranging from 5 to 99.
A credit line for availment of Term Loan/Overdraft /Bill purchase/discounting/Pre/Post shipment export credit/demand loan, L/C / Guarantee excluding standby L/C or Guarantee for availment of credit from Government/reputed suppliers of goods
Any customer of the bank.
Visit our nearest Branch for Documentation.
Prime Lending Rate plus spread depending on the credit rating of the borrower or negotiated rate of interest accepted by the borrower payable at monthly rests.
Sanction/ Review authority for the corporate finance will be in accordance with the discretionary lending powers of the bank.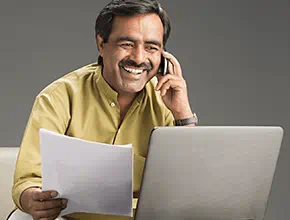 Request Callback
Please fill in these details, so we can call you back and assist you.