Work towards your goals

---
We will provide you with loans!
To meet with the working capital and long term requirements of corporate in the Republic of Tanzania.
Overdraft/Bills discounting /Pre-shipment credit Post-shipment credit/Demand loan/ Line of Credit/ Letter of Credit / Guarantee or Guarantee working capital facilities.
Term Loan, Demand Loan, and Working Capital Term Loan for acquisition of fixed assets for business.
Any customer of the bank.
Visit our nearest Branch for Documentation.
In case of Loan in Tanzanian Shilling:
Prime lending rate (currently 13%) plus a spread, subject to the credit rating based on audited financials or as agreed terms with the borrowers.
In case of Loan in Foreign currency:
USD LIBOR plus spread as agreed terms with the borrowers.
Sanction/ Review authority for the corporate finance will be in accordance with the discretionary lending powers of the bank.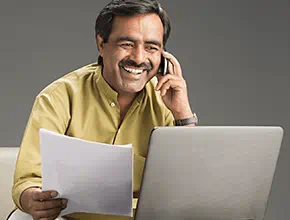 Request Callback
Please fill in these details, so we can call you back and assist you.