See your savings grow!

---
Start a Fixed Deposit with us today!
Fixed Deposit account may be opened with a minimum of Shs.500, 000/-or USD 1,000/- and above. The minimum period for which the deposit is accepted is -30- days and the maximum term is -60- months.
If a depositor requires advance facility against his/her/their Fixed Deposit with us, it could be granted either by loan or overdraft as per Credit Policy of the Bank. FDRs should be duly discharged by all the depositors.
Tanzanian above 18 years of age.
Foreign Individual working in Tanzania with valid documents.
Account opening form to be filled +specimen card
Two (2) passport size photos.
Introducer known to Bank (account holder in our branch)
Password original for verification
work permit copy
Residence permit copy
letter from employer
On letter head+rubber stamp
Name of employee
Work and residence permit numbers
Passport number/national ID if he is a residence
Physical Address proof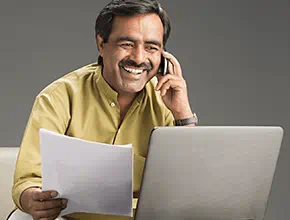 Request Callback
Please fill in these details, so we can call you back and assist you.