The bridge to success

---
Loans with low processing charges from BoB
Any purpose except speculation of any type and unlawful activities
Term Loan/Demand Loan
Overdraft
Salaried class: 30 times of monthly income (average).
Others: 20% of accepted projected turn over.
The Borrower should be a Tanzanian Resident.
Self-employed persons/Salaried person/Individual.
A person/Company/Firm having business at Tanzania.
Visit our nearest Branch for Documentation.
In Tzs : Bank's Prime Lending Rate plus 2 to 4% with monthly rest.
In USD: 4% over -3- Months USD LIBOR.
Legal Mortgage of un-encumbered residential/commercial property/Plot of land standing in the name of the applicant.
As far as possible Loan against tenanted property should not be considered. However, the loan can be considered against the tenanted property after obtaining legal opinion from the advocate about enforceability under the law.
Consent of spouse to be obtained in case of property stands in the name of individual.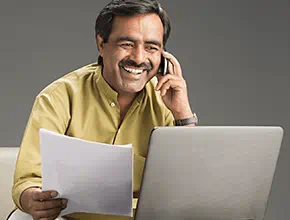 Request Callback
Please fill in these details, so we can call you back and assist you.