Work towards your goals

---
We will provide you with loans!
To offer credit facilities to well established professionals in Tanzania to meet their professional / personal financial requirements.
For construction of New Dwelling Unit.
For acquisition of New Dwelling Unit.
For financing purchase of old dwelling unit not more than 15 years provided the flat/house is structurally strong.
For purchase of a plot on an undertaking by borrower that with the help of bank finance or otherwise, building will be constructed within two years from the date of purchase of plot.
For repair/renovations/extension of the existing house.
For repayment of the loan already availed from any other institutions.
For purchase of Office Equipments, Computers, furniture and fittings, interior decoration, motor vehicles, etc. or for any other personal purpose.
Individual / Group.
Applicants should normally be citizens and residents of Tanzania, although applications from temporary residents will also be considered at the discretion of the Bank.
Minimum -21- years and maximum -60- years for salary earner and -65- for other than salary earner including repayment period of loan
Visit our nearest Branch for Documentation.
Prime Lending Rate plus spread as per credit rating or as per agreed terms with borrowers and the interest is payable at monthly rests.
Application for loan to be accompanied by a copy of latest Income Tax Return of the borrower for last 3 years and a copy of the license to practice from appropriate authority.
The applicant should have a practicing experience of more than two years in Tanzania while applying for a loan.
Interest at lower level may be considered for advances secured by way of surrender value of life policy / value of mortgages available/security by way of Government securities. Authority for lower interest will be vested with the Managing Director.
A penal interest of 2% over the stipulated rate of interest will be levied for any overdue on account of non-payment of interest / installment on due dates.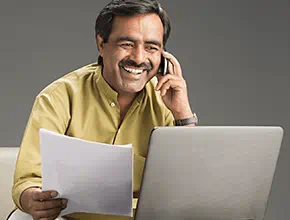 Request Callback
Please fill in these details, so we can call you back and assist you.