Great days are here to stay

---
Explore the benefits of BOB loans
To cater to the financial needs of employees of reputed organization in Tanzania/other individuals.
Purchase of equipment such as furniture, fixture, refrigerator, vehicle, tools, and motor vehicles etc., which are essential for carrying on the business.
Acquisition / repairs or renovation of the business premises.
Working capital requirements.
All persons engaged in retail trade of any commodity / goods which are required by the community and trading them is not prohibited by the law or opposed to public interest. This would include grocers, cloth merchants, grain merchants, chemist and druggists, vegetable and fruit vendors, dealers in electrical goods, hardware merchants, automobile spare part dealers, small transport operators (max of 10 vehicles) etc.
For the purpose of the scheme, the retail trader should not have annual turnover exceeding Tsh. 1.0 Bn
Visit our nearest Branch for Documentation.
25 % for Term Loan and Demand Loan
Draw power will be allowed equal to the limit provided the security offered is equal or more than the limit in case of Overdraft limit.
A detailed statement of stocks should be obtained once in a year.
The goods should be fully insured by covering appropriate risks and the policy should be assigned Bank's name as "loss payee".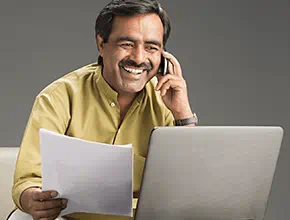 Request Callback
Please fill in these details, so we can call you back and assist you.