Happy to be India's International Bank.

---
Proud to serve over:
153 million customers

Across 17 countries

Since 1908
Bank of Baroda (Tanzania) entered Tanganyika way back in 1956 and remained till nationalization of financial institutions up to February 1967. The Bank had three branches in Dar es Salaam, Mwanza and Moshi at the time of nationalization under Arusha declaration. The Bank had come back to play its role in the United Republic of Tanzania in 2004. The Bank of Baroda Tanzania Ltd . was opened on 13th October 2004. Second branch was opened at Arusha on 10th August 2007, Third branch was opened at the Kariakoo Market, Dar Es Salaam on 11th June 2013 and 4th branch was opened at Mwanza on 21st July 2014.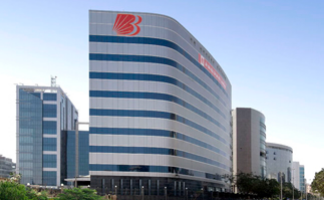 Our Logo

Our new logo 'Baroda sun ' is a unique representation of universal symbol comprises dual 'B' letter-forms that hold the rays of the rising sun.
The sun is an excellent representation of what our bank stands for. It is the single most powerful source of light and energy . At Bank of Baroda, we seek to be the source that will help all our stake holders realise their goal. To our customers, we seek to be a one-stop, reliable partner who will help them to address different financial needs. To our employees , we offer rewarding careers and to our investors and business partners, maximum return on their investment.
Bank has embarked on a Business Transformation Programme encompassing Technology, People, Processes and Products.
Who we are?
The Bank is providing full fledge banking operation and serving the people in all walks of life. We have Deposit products like Saving Accounts for Individuals and Salaried people, Current and Premium Current Accounts for Businesses and Term deposit accounts with attractive and competitive interest rates for all depositors. We have financing products for businessmen, traders, manufacturers, retailers, individuals, employees of well established companies, institutions, Government departments, SME etc. We also have Debit cards, Mobile Banking and Internet Banking facility for our customers.
The Bank offers Rapid Funds2 India, a hassle free remittance facility, instantly crediting the amount in the beneficiary's account with Bank of Baroda and any other bank in India within 24 hours.
The performance of the Bank as on 31.12.2022 is as here under:
| | |
| --- | --- |
| Capital | TZS 10.00 Billion |
| Total Assets | TZS 231.44 Billion |
| Deposits | TZS 179.30 Billion |
| Advances | TZS 151.00 Billion |
| Operating Profit | TZS 12.55 Billion |
| Net profit | TZS 3.25 Billion |
| Gross NPA | TZS 4.15 Billion |
| Net NPA | TZS 2.49 Billion |
BANK OF BARODA INDIA.
Bank of Baroda was founded by the Maharaja of Baroda, Maharaja Sayajirao Gaekwad III on 20th July 1908 in the Princely State of Baroda in Gujarat. The bank along with 13 other major commercial banks in India, was nationalized on 19th July 1969. The Government of India is largest shareholder. The Bank have 8208 branches and 253 offices in India and 93 branches abroad spread over 17 countries as on date. Bank of Baroda has presence at all the key financial centres of the world including, New York, London, Brussels, Singapore, Hongkong, Sydney, Dubai, Port Louis Mauritius, Bangkok, Nairobi and Dar es salaam
The details of awards given to Bank of Baroda is available on following link: https://www.bankofbaroda.in/about-us/awards
The Annual reports are available under following link: https://www.bankofbaroda.in/shareholders-corner/annual-reports